The #military_industrial_complex got exactly what it wanted out of the war in Afghanistan.
?? Defense stocks during the #Afghanistan War:
Lockheed Martin: 1,236% return
Northrop Grumman: 1,196% return
Boeing: 975% return
General Dynamics: 625% return
Raytheon: 331% return
Anyone who believes we were in there to help Afghan women and girls is a liar or a fool.
#WarProfiteering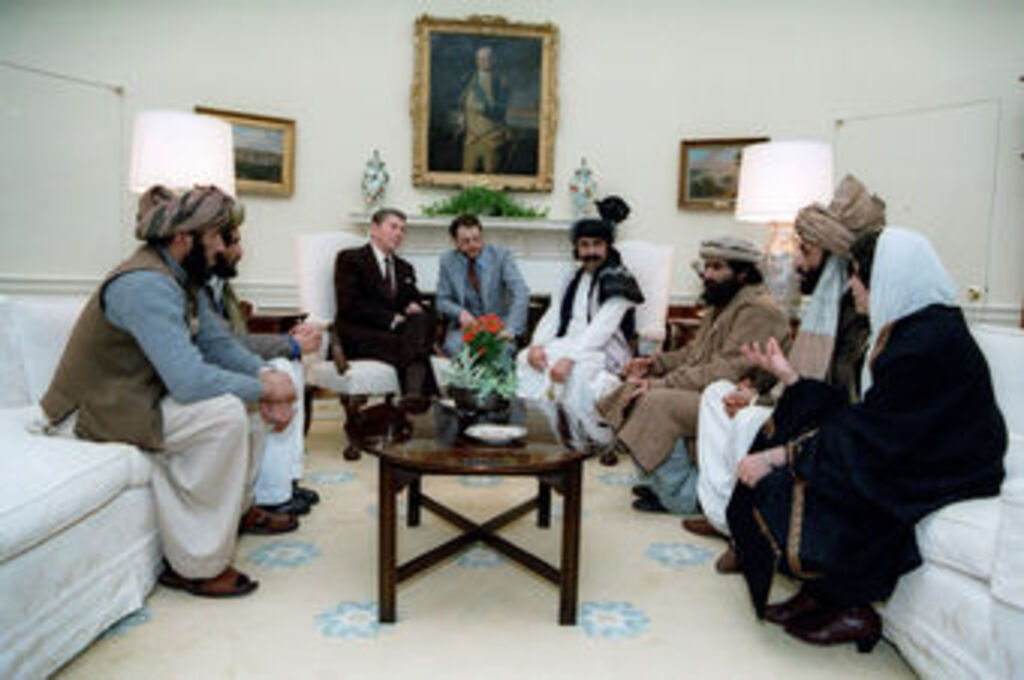 Operation Cyclone : Reagan and the Mujahideen
Photo : President Reagan meeting with Afghan mujahideen (the term for one enraged in Jihad) leaders in the Oval Office in 1983, one of them a woman. Operation Cyclone was one of the longest and most expensive covert CIA operations ever undertaken. More than $20 billion in U.S. funds was funneled to arm and finance the Jihadi warriors, mujahideen, in Afghanistan from 1979 to 1989. https://courses.lumenlearning.com/suny-hccc-worldhistory2/chapter/the-united-states-and-the-mujahideen/.